May-June
The Neptunus project, focused on the sustainability of the seafood sector in the Atlantic Area, is being diffused to the society, such as the scholars of Cantabria.
Four schools received the visit of Rubén, Ana, Cristina and Israel, researchers from the Department of Chemical and Biomolecular Engineering (University of Cantabria) during May and June. Thus, students from the 3rd and 4th year of Primary school could learn about the goals of Neptunus and the challenges that the fishing sector has.
We did some exercises together, sharing our knowledge and leargning from each other. You can download the education tools by clicking on:
Here below, you can see the kind students holding our banner. They were very participating people and did a lot of questions and suggestions. Thank you!
CEIP Menendez Pelayo (Torrelavega)
CRA Peña Cabarga (Heras)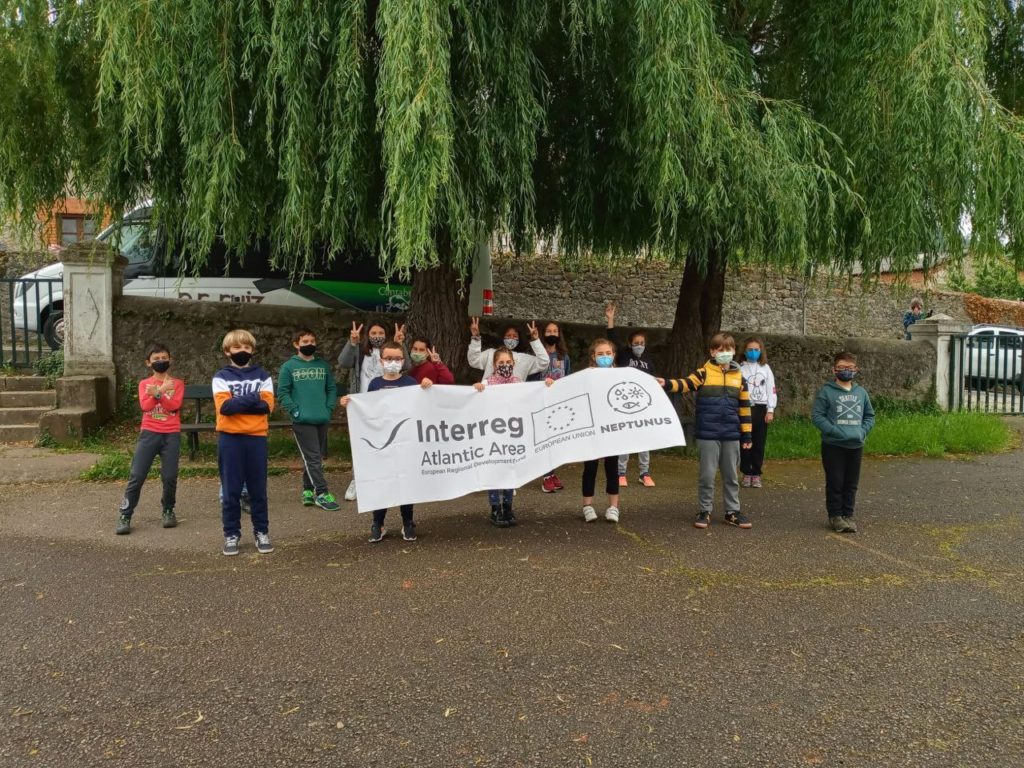 CEIP Jesús del Monte (Hazas de Cesto)
Colegio Nuestra Señora de la Paz (Torrelavega)