1st July 2022
On Friday 1st July, an informative session entitled "Opportunities and solutions for the transition of the seafood sector towards Circular Economy" was hosted by our partners from ANFACO-CECOPESCA at their facilities in Vigo (Spain). The event was developed within the NEPTUNUS project through the promotion of actions directed towards the Circular Economy of the seafood sector in the Atlantic area.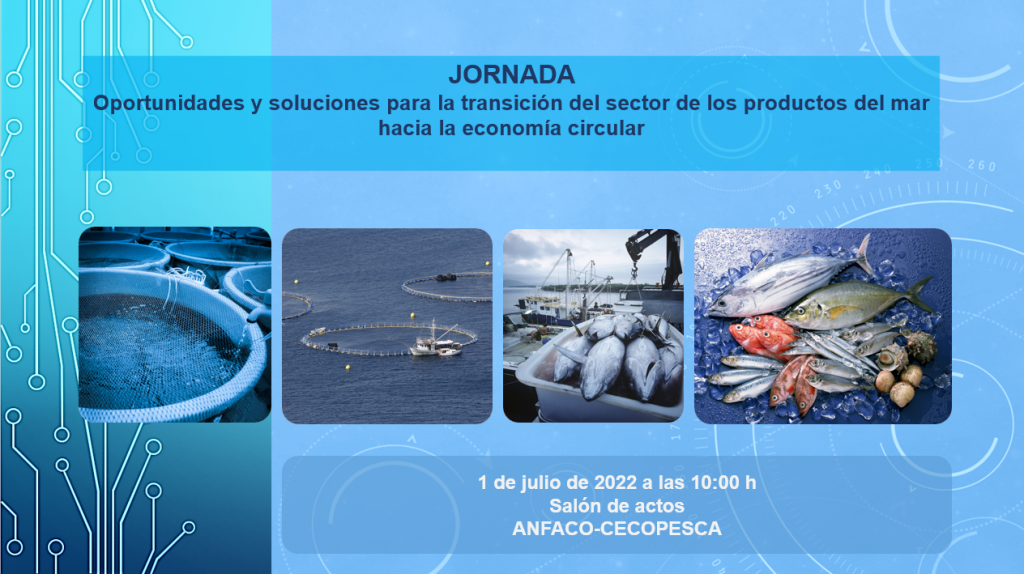 This session, which could be followed online, consisted of a series of talks on topics related to the transition towards the Circular and Sustainable Economy of the seafood sector and the opportunities provided by this global approach to the entire supply chain, along with its application in the industrial field.
The informative session was attended by representatives from the University of Santiago de Compostela, CETAQUA, Tecnopackaging S.L., EnergyLab and ANFACO-CECOPESCA.