6th July 2022
We were in IPMA, in Olhão (Algarve), for a event from NEPTUNUS project, on the 6th July 2022, to discuss the challenges of climate change in fisheries and aquaculture, environmental impacts of seafood production, and how to promote seafood sustainability.
The event started with Francisco Leitão from University of Algarve and CCMAR, and Joana Cruz from S2AQUAcoLAB, talking about the vulnerability of fisheries species and the main risks for marine aquaculture considering conditions that climate change scenarios predict for the future.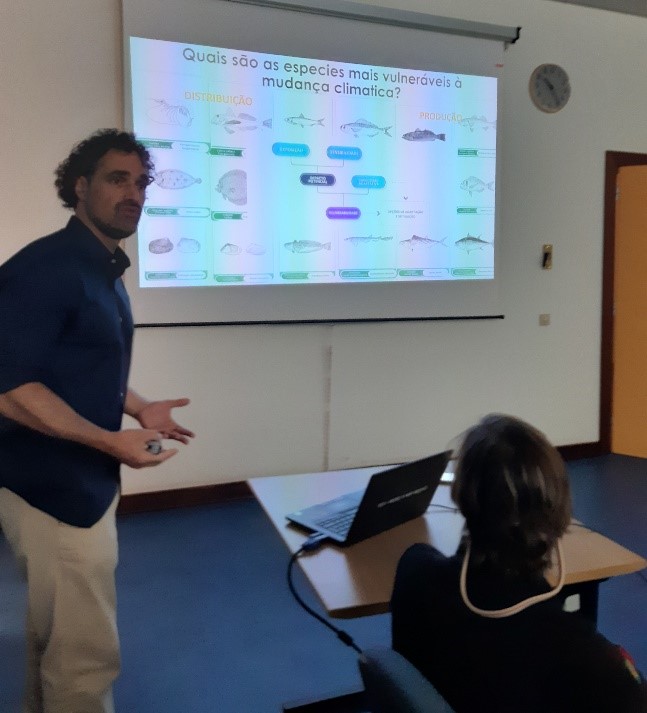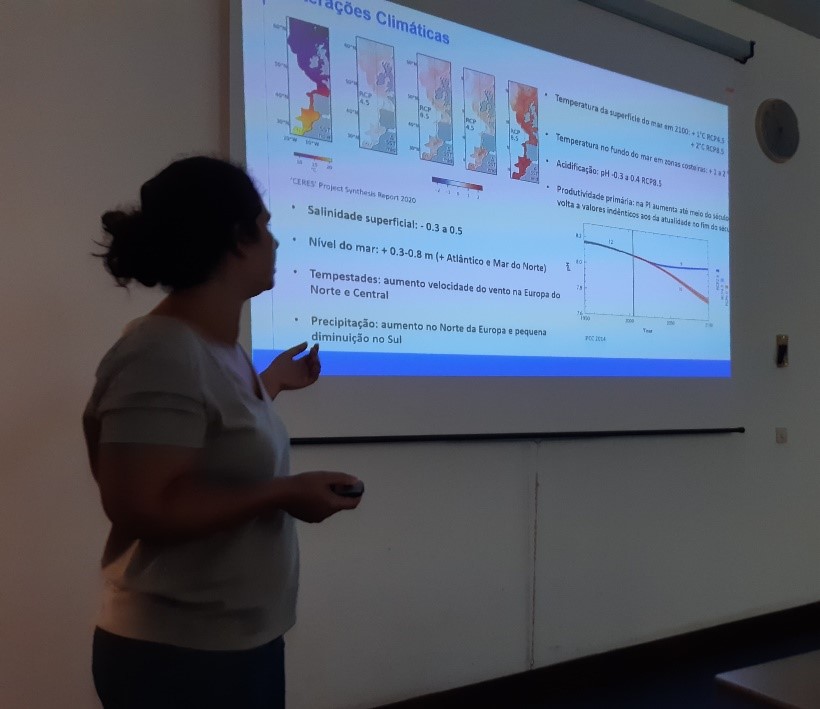 Cheila Almeida from IPMA spoke about the environmental impacts of seafood production and presented the recent study on environmental assessment of octopus fishing with pots and traps in the Algarve. Sandra Ceballos from UNICAN presented examples of environmental certification and its usefulness for the seafood sector.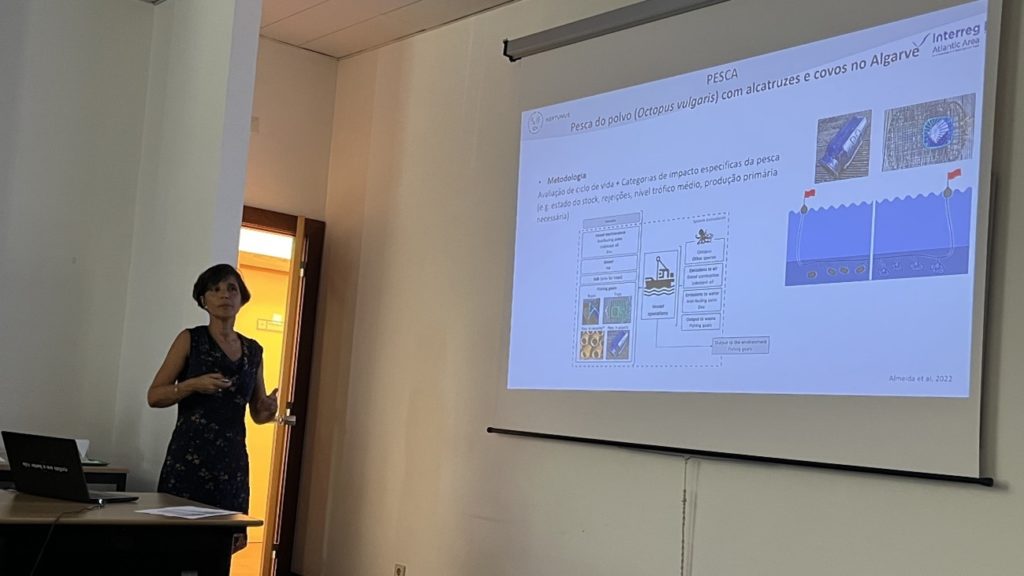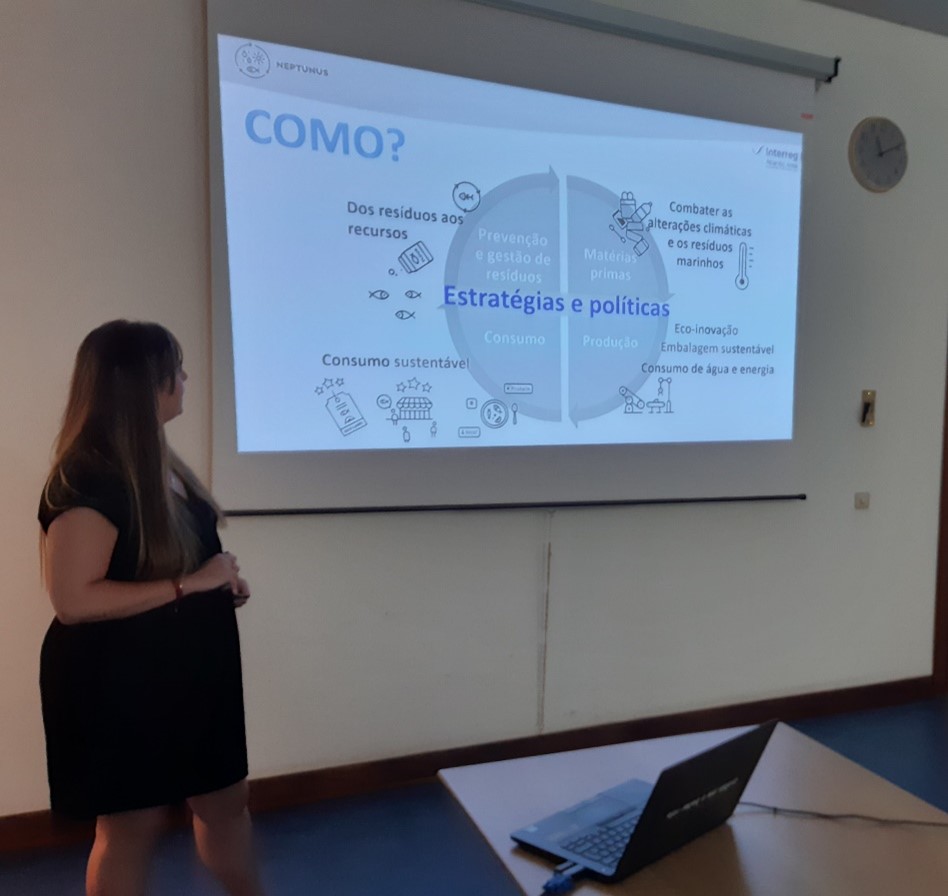 Miguel Salazar from Agro-On explained how the Global Gap certification for aquaculture works, and Pedro Veiga from Sustainable Fisheries Partners (SFP) showed the contribution that the seafood value chain can make to promote transparency and sustainability. We had an excellent discussion at the end. Thank you to all speakers and participants.